This is one of those days that you know the National Weather Service is all hands on deck.  We were supposed to drive from Chicago to Terre Haute, IN today to watch my son and his teammates run in the Nike Cross National Midwest Regional Race.  But, instead, I spent hours pouring over the all the NWS reports from Chicago, Central Illinois and Indianapolis last night and this morning, trying to make heads or tails out of what was headed our way. We decided it didn't look like a good day make that long of a drive, so we stayed home and watched the race on-line.  Turns out that was a great idea and seems like most people took the warnings seriously as well.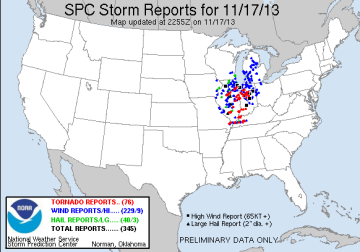 When I went out to "batten down the hatches" this morning, it was weirdly warm, humid and quiet.  The birds, however, were going crazy.  It's like they knew something bad was coming.  Not only was there a lot of activity, but birds were here I don't normally see often.  And all at the same time!  In about 10 minutes among the starlings and house finches, there were robins, a pair of cardinals, chickadees, goldfinches, juncoes, and even a cedar waxwing.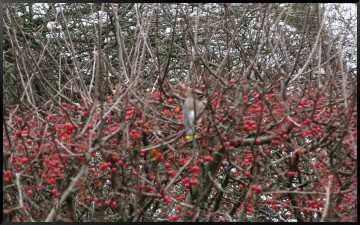 It's been a long time since I've seen a cedar waxwing, and certainly never in my yard.  Maybe it's all the yummy berries!
As the day progressed, we had over an inch of rain, (which means the rain boots had to come out again) as well as lightning and hours of winds of 25-30 mph with gusts up to 55 mph.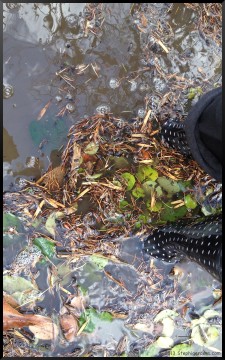 We thankfully didn't have any tornadoes nearby, although many, as predicted, were scattered around central Illinois and Indiana.  Prayers go out to those people who have been affected, it looks like a mess.  I'll be glad when the howling outside ends.
Here's some of my favorite places to get good weather info at home and away:
You can also sign up for alerts from the NWS, TWC and Accuweather , or get a noaa weather radio app for you device.  Do you have a favorite weather source?