Spring in Chicago has been on and off again the last couple of months. We were teased with early warm weather and everything started popping out, but then winter seemed to come back and bring everything to a halt. But now, everything has just exploded in color.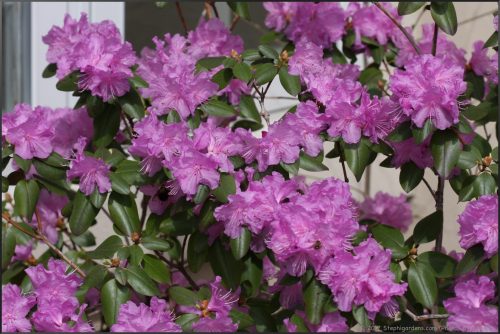 Of all the wonderful spring blooms, my favorite is the daffodil.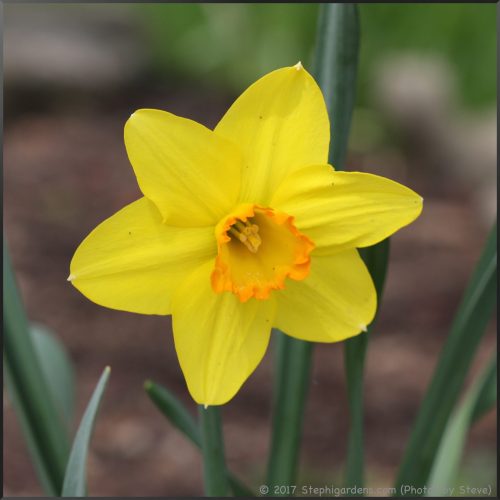 After 20 years, last fall I added more daffodil bulbs to the ever dwindling display and I was not disappointed at my efforts.
We have two new magnolias that have done really well this year.  Unfortunately, unbeknownst to me they were reversed when planted last spring. I'll have to have them replanted once they finish blooming and we'll be back to square one with needing to baby them all summer again 🙁
The Jane Magnolia (Magnolia x 'Jane') is one of the "Little Girl" Magnolias. It's considered a late blooming magnolia and its blooms are a spectacular deep pink.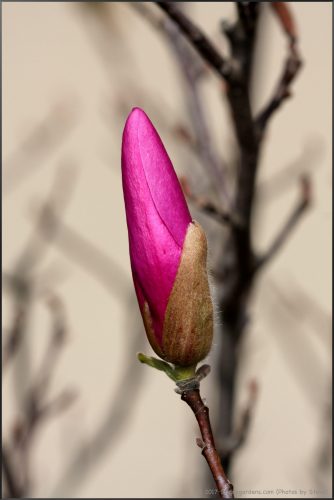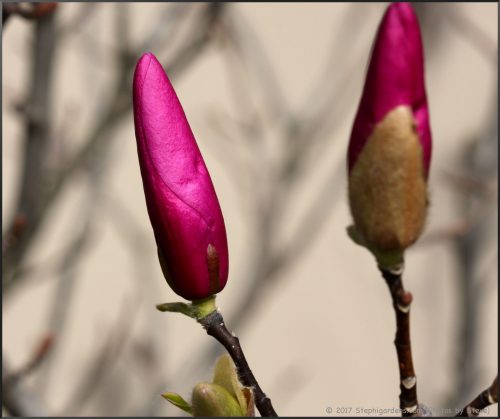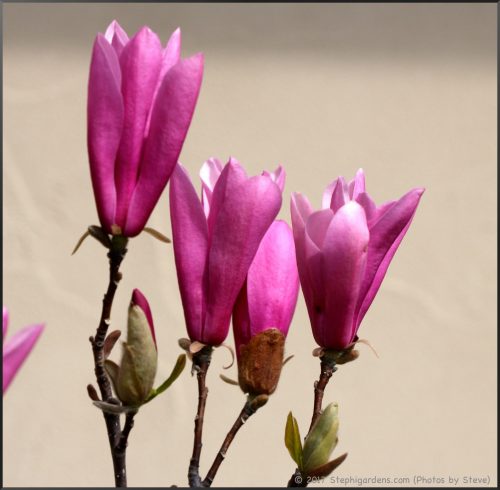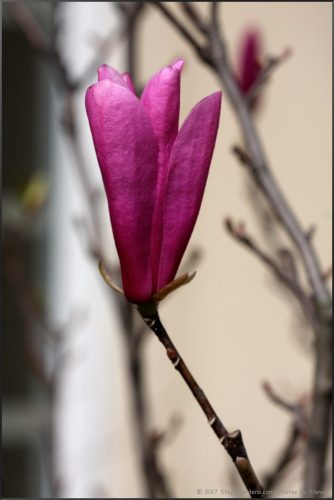 The other magnolia we planted is a Star Magnolia (Magnolia stellata 'Royal Star') which has large, fragrant, white double flowers.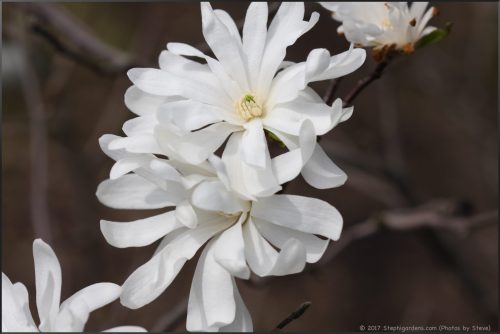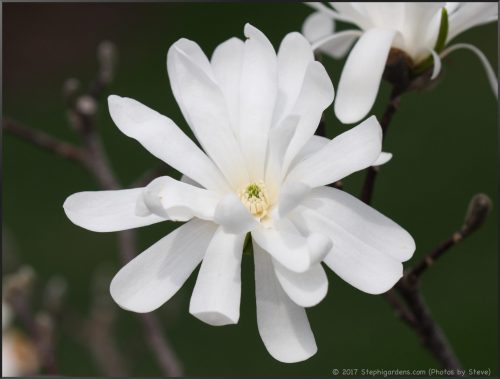 Even the bumblebees enjoyed this spring day on the rhododendron!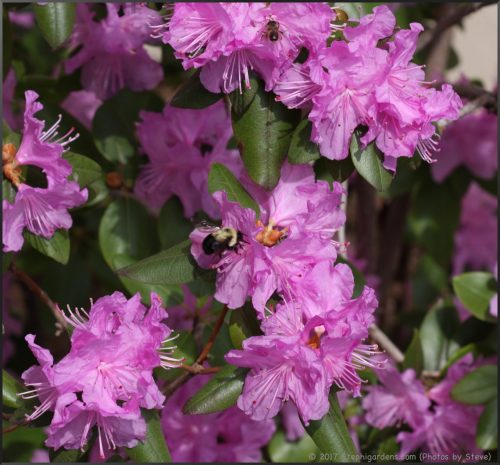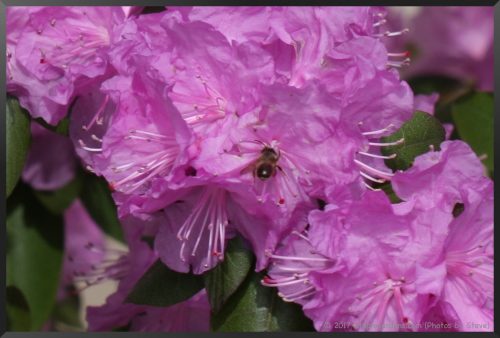 I love this time of year. Everything is so fresh, green and bright!
PS Photo credit goes to my husband Steve!