It was a beautiful day for a walk, so I headed out to the Morton Arboretum to walk and celebrate Earth Day.  Spring flowers were in abundance!
Here's what I saw:
White Trout Lily (Erythronium albidum)
Immature plants produce a single leaf and no flower, while mature plants produce a pair of leaves and a single flower. Colonies often have far more leaves than flowers.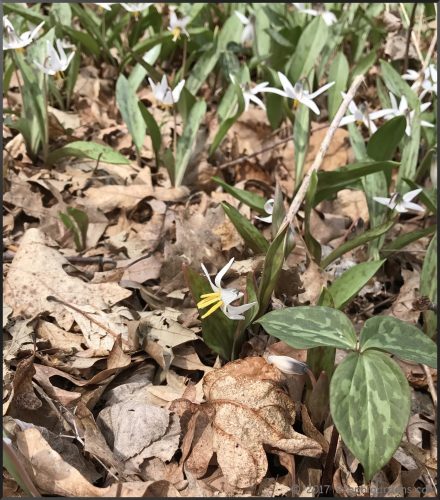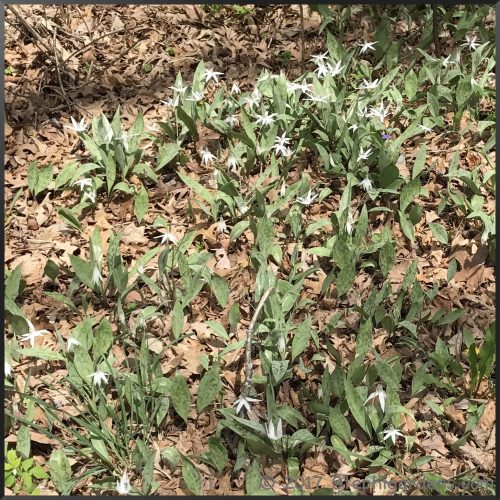 Prairie Trillium (Trillium recurvatum)
This poisonous plant never really "opens" like other trilliums. The drooping sepals and stalked leaves are clues that you have this trillium and not the very similar Toad Shade.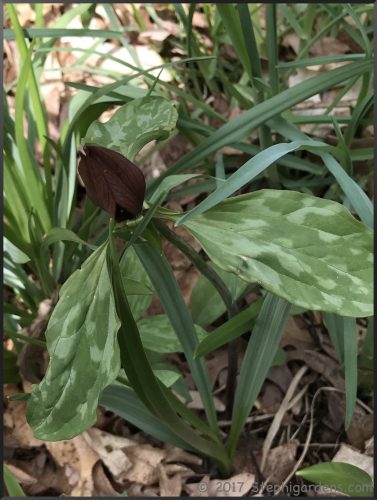 Virginia Springbeauty (Claytonia virginica)
This small flower is a sure sign that spring has arrived! You'll find them open on warm sunny days and closed during cloudy weather and at night. These are stunning as a sweeping sea of pink in the forest.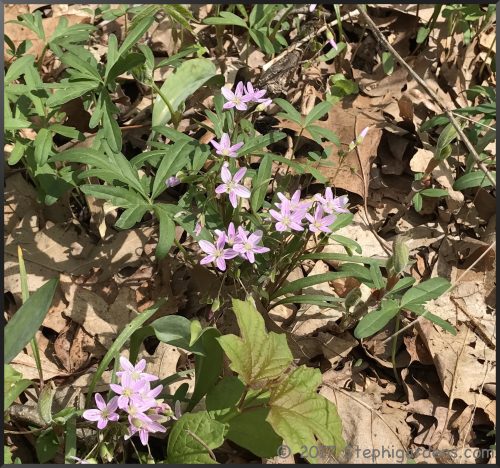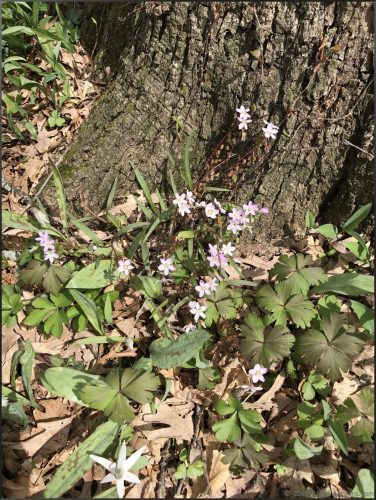 Wild Geranium (Geranium maculatum)
Wild geraniums are easily identified by their large palmately lobed leaves and their beak-like seed capsules that point upwards.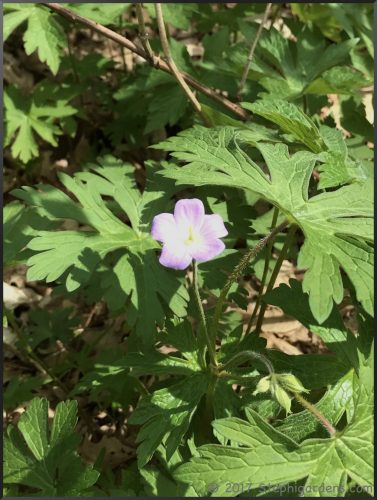 Cutleaf Toothwort (Cardamine concatenata)
This fragrant flower is easy to spot and identify by its toothed leaf pattern. By the end of spring, both the flowers and foliage will disappear until next year.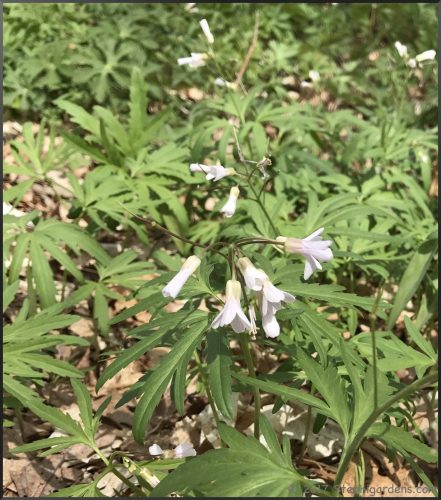 Common Blue Violet (Viola sororia)
While I often find these as weeds in my yard, their deep purple flowers are a cheerful find amidst all the decaying fall leaves.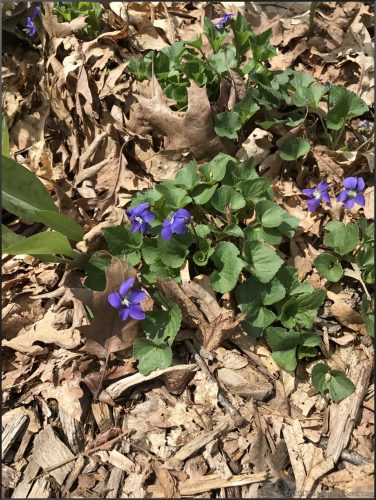 Lily of the Valley (Convallaria majalis)
This escaped ornamental plant, which can be mistaken for Wild Leeks (Spring Leeks (aka Ramps), will soon show it's distinct white flowers.  Unlike leeks, all parts of this plant are highly toxic.  If it doesn't smell like onions or garlic, don't eat it!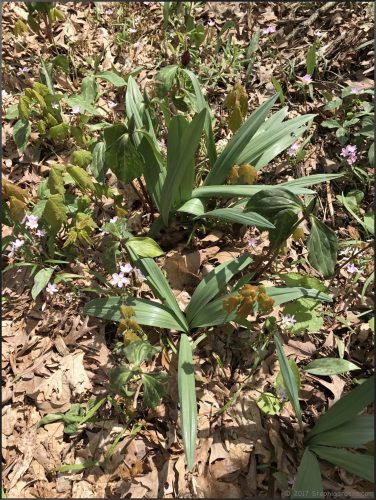 After my hike in the spring woods, I stopped by my local Wild Birds Unlimited store to stock up on sunflower seeds and suet for the birds and to buy a bat house to encourage bats to our place in Wisconsin. The staff at WBU is a great source of info for what's going on in your local bird world, and I find the best birding supplies there. Today, I heard the hummingbirds are back already so time to get the feeders out (Hummingbird Nectar)!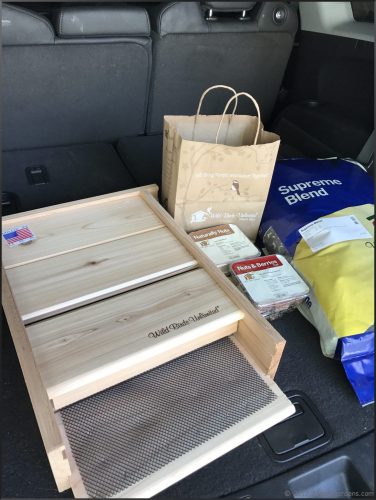 Then as a last fun nature day stop, I went by a local nursery to buy some Summer Beauty Allium (Allium tanguticum).  I have a hot, dry sunny spot where oddly nothing seems too happy to grow.  I've been seeing these in similar locations in public gardens so I'll give them a try. They produce a pretty pom-pom flower display mid-summer, are sterile so aren't invasive, are pollinator favorites, and rabbits stay away from them.  All around sounds pretty good to me.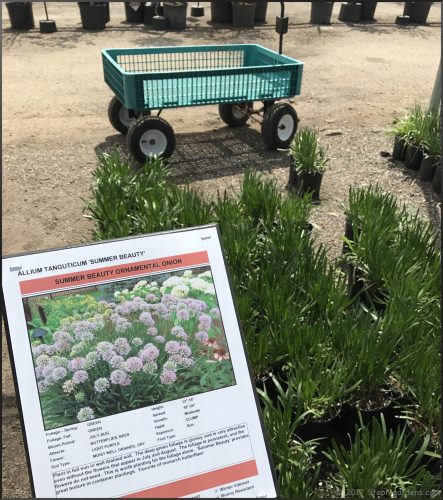 Did you get out and enjoy this spring day!