As I came home from Northern Michigan on the first day of spring, it was clear I was heading south by the disappearance of snow and the warming temperatures.  By the time I arrived home, my car thermometer had risen over 25° into the balmy 50's.  Of course, my yard oddly always has the most snow left out of anyone on the block, or for that matter, the last 100 miles of the drive.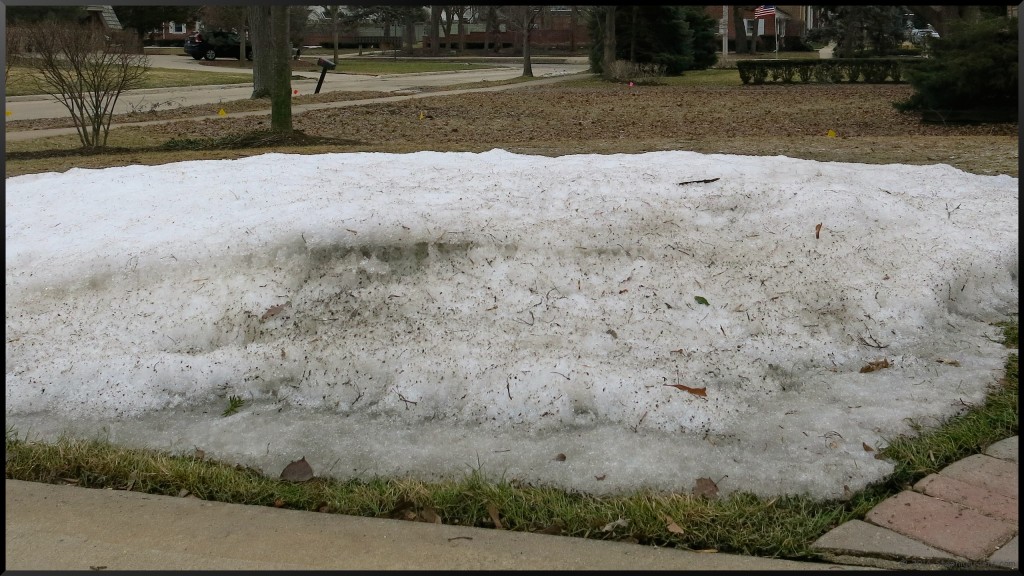 But, there are definite signs of spring to be had.
The daffodils are popping their heads out!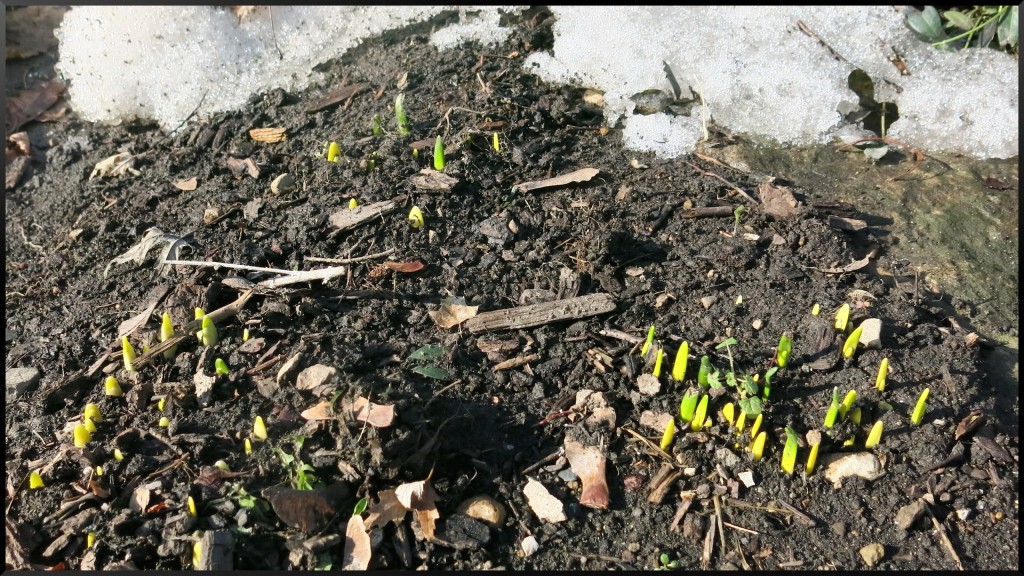 The sedum looks healthy and colorful.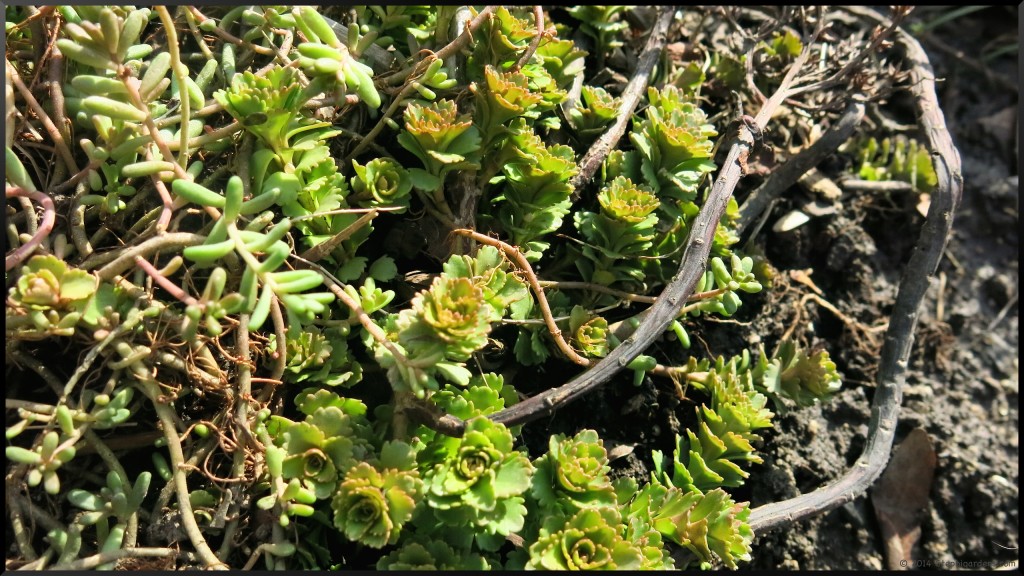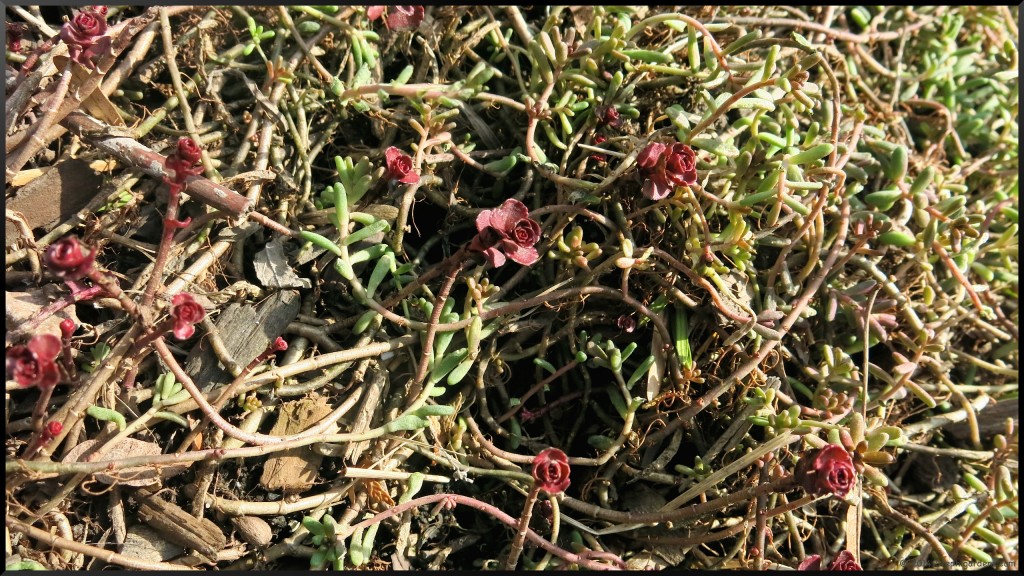 The White Oak is finally losing it's leaves as buds begin to form.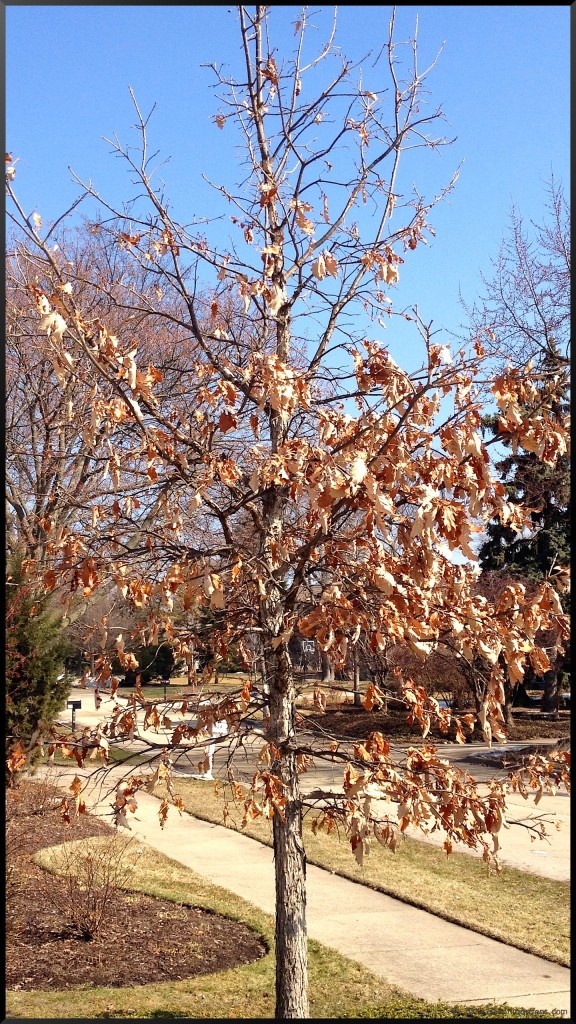 Moss is bright green and plentiful on the north side of the house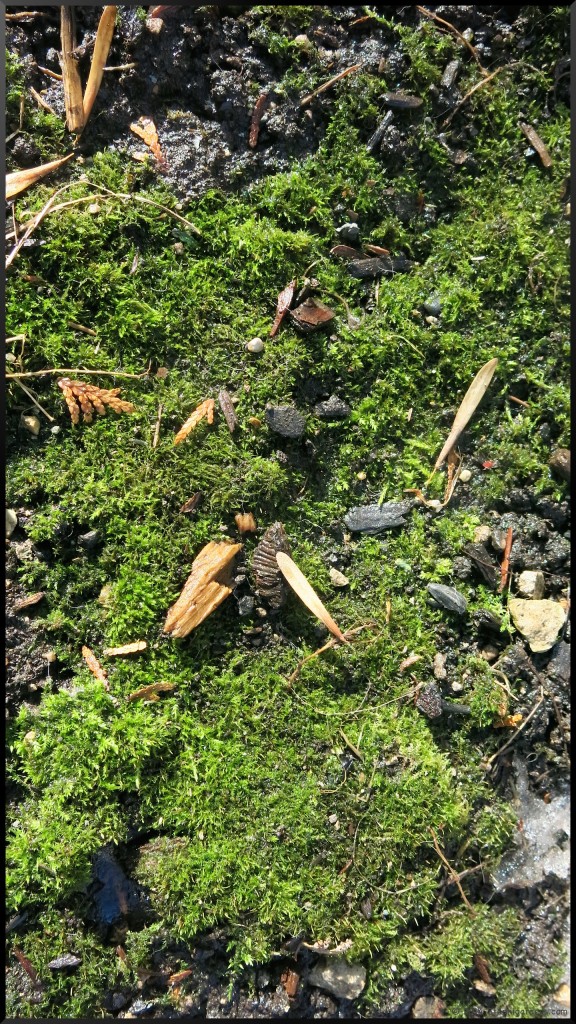 I'm puzzled by the emergence of day lilies and thankful that the hostas have not followed suit.  More cold, unseasonable weather is approaching and I'd hate to have too much frost damage.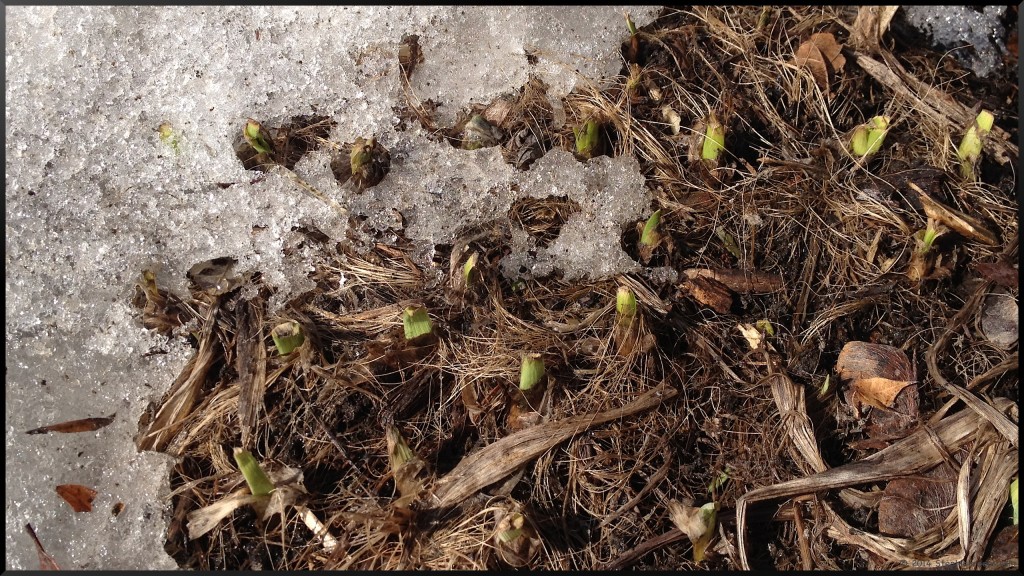 I've also noticed the House Finches and Robins have started to return, although they've been very shy around the camera.  This time of year, I love wandering about the yard seeing what's new.  Every day brings a change somewhere.  It is pretty muddy, so too early to really get much spring clean up done.  Are you seeing signs of spring in your yard?
Bu then, as a reminder of how far behind we are, here's a shot from last year on the same day!  Soon, I keep thinking.